My name is Jenny Goff Phillips and I am an experience enthusiast, multimedia artist, and avid networker. As a student, my school projects were always a little "extra." When I became a high school teacher, my lessons were always a little bit (A LOT) over the top. When I coached cheerleading, our routines were always the most unique and memorable. And, now, in my thirties, wife to the best husband and mother to four of the most amazing children, the possibilities are endless! In this stage of my life, I have been able to do a lot of self reflection and have pinpointed a tangible ingredient to the recipe of my personal life success. The secret sauce of KnoCoMavPop... 
It all started with the tiny closet under the stairwell in my childhood townhome located in Eagle Grove subdivision where my dad was stationed in Seoul, Korea. We lived on a military base and anyone who has experienced military housing knows that it was considered a luxury to be in the townhouse section of the hood. There was a set of crickety, hardwood stairs that led to the second level. Underneath it, was a very long and narrow L-shaped storage closet where the ceiling outlined the slope of the stairwell. My parents left this storage closet vacant for me...I know what you are thinking...No, I am not the OG Harry Potter and I was not forced to sleep in the closet underneath the stairwell. In reflection, I guess you could call this closet my childhood playroom. It had nothing in it but a very thin ledge you could sit small toys on that bordered around one side of one of the walls. It was the perfect playroom for me. You see, I have always loved to imagine and create. I spent hours in that tiny closet every day...just me...by myself. I sometimes turned the closet into a magical castle and served fictionary tea to my stuffy dolls and friends. The majority of the time, I set up (for hours, sometimes even days) the best shop on the block and would have my parents come in and shmooze my merchandise...I never made any money...not even a dime. That wasn't the point. Some days, it was a book nook and other days it was my fashion runway. Other days it became a museum and, the next day, my center stage. I did not realize back then just how special and symbolic that closet underneath the stairwell would be for the rest of my life. I hope you will join me both in this space and on social media to follow my story and experiences.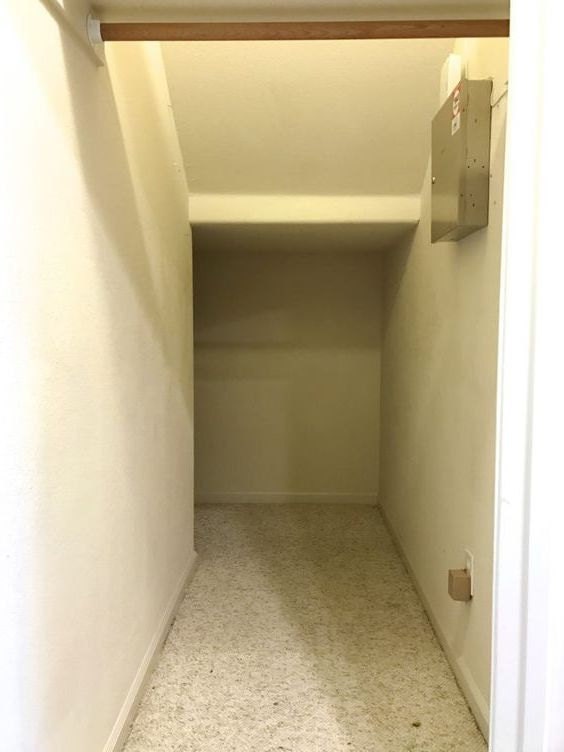 (This picture from Simply Done is almost identical to my childhood stairwell) http://www.simplyorganized.me/2017/02/simply-done-ultimate-stairs-closet.html.